If You Like…Romances Set in South Asia or featuring South Asian characters
Dear Author guest post by Kim T.
A few years ago, I watched a Hindi language, historical epic film called Jodhaa Akbar, starring Bollywood superstars Hrithik Roshan and Aishwarya Rai Bachchan.  As a librarian with a graduate degree in European history, I was intrigued by the 16th century historical detail in the film.  And I completely swooned over the beauty and charisma of the lead actors.  Being a film geek, I began to explore the Bollywood film genre.  I was, admittedly, drawn first to the beautiful costumes and song picturizations, but I soon found myself just as interested in the cultures of India.  I began to read non-fiction on modern India and watch Indian films (in Hindi and other regional languages) that went beyond the typical Bollywood masala formula.  Still, my favorite Indian films (and the ones I watch over and over) will always be Bollywood romances.  As a lifelong romance reader, I think this makes perfect sense.  There's nothing as wonderful or satisfying as a delightful, fluffy romantic comedy or an angst-ridden, passionate romantic drama whether in print or on the screen.
My reading interests have paralleled my interests in Indian films and I've read several non-fiction titles on India and literary fiction by South Asian authors.  However, I've had to be very creative in locating mainstream romances with South Asian settings and/or South Asian characters, especially contemporary titles.  I've also received many recommendations from members of the romance reading community.  The following are titles that I've enjoyed with a strong romantic element and they represent a variety of genres including chick-lit, historical fiction, literary fiction, and traditional romances (category, paranormal, historical, etc.).


The Zoya Factor by Anjua Chauhan
Published by Harper Collins in India, this is the sweet and hilarious story of an advertising executive who becomes the "lucky charm" for India's cricket team during the ICC World Cup.  She finds romance with the captain of the team.  There are several untranslated Hindi phrases in this book and some very specific cultural references that will be lost to most Western readers, but I still highly recommend it, especially if you're interested in how an Indian author takes on the chick-lit format.  I also enjoyed Advaita Kala's Almost Single, another chick-lit title by an Indian author, reviewed here at DA.
---
Saris and the City by Rekha Waheed
This Little Black Dress UK title written by a British author of Bangladeshi descent is a traditional chick lit story of a career-minded woman dealing with her conservative Bengali family's demands and her attraction to the typical rich and gorgeous hero.
---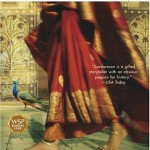 The Twentieth Wife by Indu Sundaresan
In this first in a historical trilogy about Mughal India, the love story of protagonist Mehrunnisa and Prince Salim is a blend of historical fact and romantic fiction.  This book piqued my interest in historical romance written by Indian authors and I recently stumbled upon a series of historical romances called Kama Kahani published by Random House India and written by Indian authors. The series, including titles like Kiran Kohl's Passion in the Punjab, can be found through Amazon.co.uk.  They have beautiful covers and I particularly love the series' taglines printed above the back cover blurb: "Are you a spirited beauty, your fire contained – buy only just – by the clinging brocade of your lehnga's choli? A delicious Kama Kahani is sure to strike your fancy."
---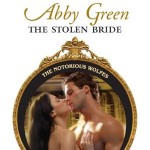 The Stolen Bride by Abby Green
Several years ago, Mills & Boon began to increase their presence in India and to search for promising Indian authors for their lines.  To date, two Mills & Boon titles by Indian authors have been published but they're hard to find outside of India.  So, in the meantime, we've had some other interesting developments in the M&B/Harlequin Presents line, such as the late Penny Jordan's 2008 title featuring an Indian hero and several more titles by other authors featuring characters of South Asian descent.  As a sometimes reader of the Presents line, I have enjoyed Abby Green's The Stolen Bride and its Bollywood actress heroine and cringed at other lazier titles that simply shift the overplayed "sheikh romance" formula to the Indian setting.  I've also been inspired to collect vintage Harlequins and other category titles that are set in India (I've only found a couple that actually feature heroes or heroines of South Asian descent).  A pleasant older Harlequin Presents title set in India is Jayne Bauling's Sophisticated Seduction (#25), published in 1996.
---
The Mango Season by Amulya Malladi
In this literary fiction title, Indian born-Denmark based author Malladi writes a moving depiction of a young Indian woman's struggles with her parents' demand for an arranged marriage and her love of an American man.
---
Finally, the following titles, which have been recommended here and elsewhere numerous times, should also be mentioned:
The Duke of Shadows by Meredith Duran
Historical romance partially set in India, with Anglo-Indian hero.
---
Not Quite a Husband by Sherry Thomas
The 1890s northern Indian setting of this much-praised historical is superbly drawn.
---
Demon Moon by Meljean Brook
A paranormal with a heroine of Indian descent, this is one of many examples of the culturally diverse heroes and heroines that have become happily commonplace in paranormals over the last several years.
---
Sexy as Hell by Susan Johnson
The Bruxton Street Bookstore series has been a bit of a guilty pleasure for me.  This title features Osmond, Baron Lennox, a hero of Anglo-Indian descent who grew up in Hyderabad and now owns India's largest bank.  Johnson excels at interesting and unusual historical detail, but it's often overshadowed by her steamy content.
---
These are just a few titles that have stood out for one reason or another in my search for romance with a South Asian flair.  I hope that these recommendations will lead to even more recommendations from other Dear Author readers.  Happy reading!
If you would like to submit an "If You Like" of any book, author or topic, please don't hesitate to email jane at dearauthor.com. You only need about 6-8 titles for the post.