What Jayne's Been Reading and Watching – November and most of December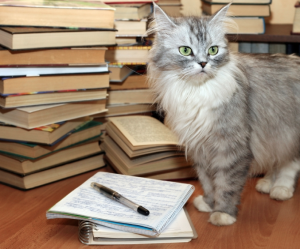 Lawks, it's been ages since I wrote one of these. Mainly because for the past two or so months, I've been in a romance reading, ennui funk. It hits me every few years but I think I'm almost over it and that the light at the end of the tunnel is sunshine and not an Amtrack train.
In Bed with the Opposition by Kathie DeNosky – This one shows that I need to take more care when picking books. Usually I don't like to start a series at the end and that's where this book is. After 3 chapters of introduction of tons of other characters and short recaps of their roads to happiness, I got tired and put this book down. I might head back at a later time.
Goodreads | Amazon | BN | Sony | Kobo | HQN | ARe
Her Rebel Heart by Shannon Farrington – A US Civil War story using a backdrop of Baltimore, Maryland at the beginning of the war caught my attention due to the fact that I can't recall anything like it. It's an inspie so is heavy on religion but in a historical and during wartime, I can tolerate it better. This ends up being one of my December recs. Review to be posted.
Goodreads | Amazon | BN | Sony | Kobo | HQN | ARe
Casting Samson by Melinda Hammond – I'd read and enjoyed a traditional regency by this author and so decided to give this Carina book a try when I saw it at netgalley. Small town village life in England crossed with a shy heroine returned home to lick her romance wounds equals a sweet story that I enjoyed. Review to be posted.
Goodreads | Amazon | BN | Sony | Kobo | CP | ARe
I decided to take a few chances by going to Smashwords and typing in "romance Civil War" and seeing what I got. Here's a quick rundown of a few of the stories I found.
A Confederate Yankee in Miss Annabelle's Court by Rob Shelsky – This is a very short TT story. So short that a lot of it is told and not seen. It's of the insta-love variety and the hero is awfully quick to make his life changing decision. Sweet but not much to it and easily forgotten.
Homecoming by Cheryl Pierson – Another short story but this one has a major twist in it. It's not a HEA in the traditional sense and I'm still pondering the final revelation but it shows love is eternal and I did enjoy it.
The Most Beautiful Girl? by WE Monroe – I was really looking forward to this one since it promised to be funny and set in the post Civil War years. It started in a sort of "Pamela Morsi historicals" sort of way. I was amused. I was smiling, especially when a horse ridden by the hero gets not only a name change but also a gender reassignment over the course of an evening. And then halfway into it, the promised disaster strikes and, frankly, the book goes to hell. Literally in a post Hurricane Katrina sort of way. At this point, all humor was lost to me with the descriptions of a washed away town plus dead people and livestock.
Talk about a 180 turn…
*****
As for what I've been watching, I've been on an MST3K kick watching old favorites and a few that managed to slip past me over the years. I've also begun watching the TLC (The Learning Channel) reality show "Say Yes to the Dress" series. Brides from all over the world descend on Kleinfeld in NYC searching for that perfect dress for their big day. So far it's lots of Daddy's Princesses, panicked brides arriving for their dress fittings, as well as watching Kate Gosselin pick out her dress for her renewal of her vows – darkly amusing to watch in a "what we know about that marriage now" sort of way. Another cross polination appearance came from Stacy London who was there with a good friend to help pick out said friend's dress and who then ended up giving advice to the brides there that day. I'm amusing myself by commenting on the brides' choices and totally sure that I could never cut it as a bridal consultant. Four more seasons of the series still to go!