What Jayne is Reading and Watching in late December and early January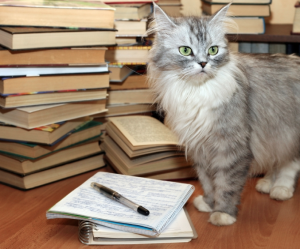 Fruitcakes and Other Leftovers by Lori Copeland – cute name, right? I loved it too but the kooky aunt finally did me in. A little kook here and there in a story is fine but 'all kook all the time' wore on my nerves. They make medication for people like this. I also had issues with the heroine's change of heart as far as her home town is concerned. For ages all she's wanted is to get out and move to a big city – which I thought might be a welcome change from the usual Small Town Life is Fabulous! books. Instead, when her chance arrives, she gives it a few weeks and then does a complete about face. Nope, too quick. At this point in the story, I realized I'd lost most of my interest so I packed it in.
Goodreads | Amazon | BN | Sony | Kobo
The Orchid Affair by Lauren Willig – Another satisfying entry in the Pink Carnation series with a strong, quiet heroine and a glasses wearing beta hero who complement each other as they slowly fall in love while trying to survive the final days of the French Revolution before Napoleon became the Emporer. The villain might be a little obsessive but then so was the one in LES MIS. Full review to be posted.
Goodreads | Amazon | BN | Sony | Kobo
Loving a Fairy Godmother by Danielle Monsch – the concept is interesting it's the execution that failed for me. The hero gets turned into a Fairy Godfather, something that the heroine doesn't like. But others aren't happy either and the hero, with help from heroine, has to achieve a HEA or it's ixna and death. I was enjoying the sexual tension and the sparing between them until the first Issue appeared, namely the dreaded "perhaps if I fuck him it'll get him out of my system." I hate it when either a hero or heroine does this. This was closely followed by another Issue which is the "we must fuck for the sake of the plot." Hate this when it happens too. But I was prepared to continue until the third Issue arose. The HEA which the hero has to achieve involves Cinderella – yes, THAT Cinderella. After dipping into her dreams – which Fairy Godpeople do in order to see how to best go about achieving happy endings – he realizes that she knows nothing about physical relations between men and women and that is part of why she's so wary of men. This must be fixed before she can be wooed by Prince Charming and the requisite HEA obtained. How are H&H going to go about this? Why let her watch them! Or at least that is what appeared to be in the cards. At this point, in an effort not to have this story ruined for me the way the Gingerbread Man story was for Jane, I tossed in the towel. I did not want a vision of a sexual voyeur Cinderella to need to be bleached out of my brain. Perhaps this isn't what actually happens but I wasn't sticking around to find out.
Goodreads | Amazon | BN | Sony | Kobo
If It Ain't Love by Tamara Allen – Sunita has done an excellent round of of this free story (from Smashwords) so I'll just say that I'm glad I finally read it and wish I hadn't taken so long about it. Beautiful descriptions and lovely characterization together with a touching plot about peoples' better natures in the face of the Great Depression equals a novella that I didn't put down until I'd finished it. Reading this woman's stories is a delicious treat.
Love and War by Patricia Hagan – this is a reissued, old skool bodice ripper (1979) from Samhain about the American Civil War, a feisty heroine, and, I think, a love triangle between a wimpy Southern gentleman and a Yankee who vows to tame the heroine. The heroine is beautiful, has breasts that can be seen from Saturn and a waist that can be spanned by either hero with one hand. She can also ride, hunt and shoot better than most men and is a dab hand at delivering a calf. She has to do this because their freed black servant announces to her "I don't know nothin' 'bout birthin' no calf…" After I managed to snap my hanging jaw shut and decide whether or not I wanted to continue the book (this is from page 2, mind you), it slowly, very very slowly slid downhill. Lots of telling and little showing plus an endless replaying of the same three things for the first 107 out of the 618 pages the ebook formatted to on my reader: the heroine's parents repeatedly bickering and sniping at each other, the heroine sneaking off with the wimpy guy though never losing her virginity as that has to come later, plus the Secesh neighbors arriving at the heroine's poor homestead to threaten her father into joining the Cause. The story started in the late fall of 1860 and over 100 pages later the damn war had yet to even start! Considering the fact that when I peeked at the end and Sherman was now marching through North Carolina – I knew there was going to be a ton of condensing to get through 5 years of fighting. Fans of meaty historicals might want to check it out – it's described as a saga – but I had had my fill.
Goodreads | Amazon | BN | Sony | Kobo
*****
Let the Right One In – Shot in a palette of blah – so the crimson blood shows up better?, there are no sparkly vampires in this one. Instead Eli the vamp is a perpetually twelve year old girl who moves into an apartment complex with an older man and who then befriends a downtrodden – also – twelve year old named Oskar who is bullied at school. When the older man – who's been killing to supply Eli with blood – is caught, Eli has to resort to jumping her prey like a jungle cat before messily slurping their blood. The film ends with Oskar and Eli headed off – somewhere – to – I guess – live by themselves though no mention is made about how two twelve year olds are supposed to do this. Whatever romantic feeling I felt was erased by the comment made by another Netflix user who posits that Eli is merely grooming Oskar to take the place of the man who had been her blood supplier. I found the film depressing and boring.
Priceless (Hors de Prix) – A woman who makes a living sponging off of rich older men mistakes a bartender at a ritzy hotel for another mark. By the time she learns the truth, she's lost her sugar daddy and he's lost his job and his life savings which he quickly blows through trying to keep her happy. She then hooks up with another man while he dabbles in being a gigolo to a wealthy woman. But true love conquers all and the film ends with them admitting what we've known all along – namely they're in love. In order not to mess with the HEA vibe however, it's best not to think much beyond this stage as they're both still penniless and jobless.
William and Mary – This is a British TV series about an undertaker who meets a midwife through a dating agency. It starts nicely then bogs down in the family issues and squabbles as middle class William and working class Mary date, fall in love and attempt to blend their families. William also deals with trying to keep the family business afloat while Mary militantly clashes with her superiors over work conditions. I made it halfway through before Mary's self righteous selfishness, combined with the increasingly outlandish twists and turns of their families began to irritate and – because those were fairly predictable – bore me.