CONVERSATION: 2021 in Review
Janine: I've noticed that my reading habits change a little from year to year. Some years I read more or fewer books than usual. Some years I discover new favorite authors. At times a genre shifts in a direction that isn't as likely to engage me while another becomes more exciting. There are years when I look forward to tropes that once bored me and years when certain character behaviors become intolerable. My preferences as far as emotional tones can change too–there have been years when angst became exhausting and years when lighter books felt insubstantial. So I wanted to ask you about your reading year in 2021.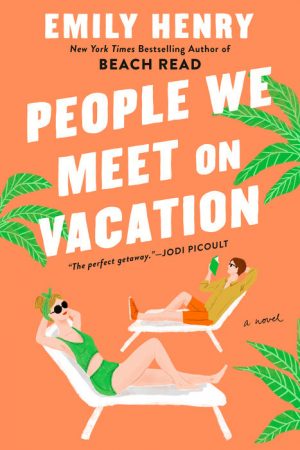 How many books did you read relative to other years?
Which authors were you most happy to discover? Did any once-beloved authors jump the shark for you and why?
Which genres did you drift away from or gravitate toward in 2021?
What emotional tones (dark/light, substantial/fluffy, angsty/calm, taut/relaxing, escapist/engaged) work best for you nowadays? Which do you like least now?
Which tropes have you had enough of now that it's 2021? Which tropes have you recently realized you can't have too much of?
How do the events that defined 2021 (like the spread of Covid, public figure behaviors, social movements and trends in other entertainment mediums) play a role in your current reading patterns?

Number of Books Read
Kaetrin: Last year I read about 160 books but this year I only managed 134 (so far) after a reading slump mid-year. Covid really messed with me this year too.
Janine: I finished 70 books–not atypical. I handed out more DNFs and C or below grades, though. There wasn't much middle; I loved some books and tired of others fast. Probably because the older I get the less I want to waste my time.
Jayne: I'm finishing about the same number of books I usually do (225+) but I DNF'd more than I usually do. I agree with your reason, Janine, that I don't want to waste my time with a book that is obviously not working for me. No matter how many reviews might say – "after a slow 50-page start, it picks up and I loved it" – I don't think readers should have to slog through a boring set up to get to the good stuff. As a result, I'm being much more thoughtful and careful before requesting an arc. Too many books, too little time.
Jennie: I think I'll finish about 50 books this year which is…pretty average for me, looking at the last five years? I used to finish more but since I got into reading several books at one time, I think I've slowed down a bit. I am still pretty uptight about finishing books, though – I can't remember the last time I dumped one. The most I'll do is sort of skim (I think that's how I got through Alexander Hamilton a few years ago).

Authors: Dropped and Discovered
Layla: The author that jumped the shark for me was Lisa Kleypas. I had such high expectations of her latest series, but if I'm honest with myself, none of the books live up to the original wallflower series which I loved. The latest book especially irritated me and made me angry. The lazy reliance on tropes and the shallow characterizations were disappointing in an author who has so much potential.
Janine: I wouldn't say she jumped the shark, but Katherine Addison's The Witness for the Dead was my biggest disappointment despite a few flashes of brilliance. It's a spinoff of The Goblin Emperor, a favorite in 2014, so that was deflating.
I loved Jacqueline Woodson's 2014 YA memoir, Brown Girl Dreaming. Sadly, she's the only new-to-me author I was excited to find.
There is, however, an author who climbed in my estimation, and that's Tasha Suri. Her books have always been solid (and full of romance), but she stepped up her game with her f/f romantic fantasy novel, The Jasmine Throne.

Genres
Layla: I found myself gravitating this year to magical worlds books—three of my favorites were new authors to me, and also interestingly, similar in genre and tone. One was Freya Marske's A Marvellous Light which is a m/m romance set in a magical world and started off with a potentially oppositional relationship between the two leads. It had a compelling mystery aspect, and the world building was really great, and the romance developed swiftly and grew into something very tender and sweet. I think actually that someone at DA recommended it? I don't read m/m romances usually, but this one was marvelous. It was engaging and had just the amounts of light and dark elements.
The other two books I loved were also set in magical worlds–Chloe Neill's A Swift and Savage Tide, and Lena Harper's Payback's a Witch. One is a m/f romance set in a Regency like alternate world with magic. Harper's book is contemporary f/f featuring a town with witches and magical families. Both had really interesting female leads, complex and clever without being tortured or dark. The romances in both were light and happy, and the world building and cast of side characters had me wanting more.
Sirius: Ha, Layla I recently reviewed A Marvellous Light on DA. I am so glad you enjoyed it. I have not done my reading list, but last couple of years I gravitated overall to lighter books. Which I do not mind at all, I had been reading m/m romance for many years now, but I always did a mix of the genres and I still do, I like mysteries a lot and mainstream SFF, but I absolutely know that pandemic caused me (hopefully temporarily) to read less serious books if at all.
I am not talking literary fiction, it had always been hit or miss for me, but I always love reading non-fiction, especially historical non-fiction where I learned things about history which I may have missed in school and in the last few months alone I have been trying and putting back several of those books which I purchased earlier, and I am not happy with it.
Layla: Two things that irritated me this year–a certain genre of regency magical books that tried too hard. I'm sorry my memory is so bad with this, but I can picture the covers–Regency or Victorian silhouettes with an ornate or baroque background. One book had an assassin and a magical world with female captains driving flying ships? Another one had a society of ladies who are subversively working on science and a bodyguard who falls in love with the lady who is hosting them? I can't think of the names I'm sorry! Boring, and trying to cram too much without compelling characterizations or world building. And Emily Henry style contemporary romance/chick lit (don't know what to call the genre!). Olivia Dade is another author in this genre. What they share and what I can't stand is an over reliance on stereotype, improbable scenarios and plots, and terrible writing.
Jayne: Layla, these are the two you're trying to remember: Wisteria Society series by India Holton and the Athena series by Elizabeth Everett – How do I know? I was just looking at the Berkley Feb books and reading reviews of the first books in these series.
Layla: Yup those are the two!!! The covers are very elegant. The books not so much.
Jennie: I'm actually reading the second book in the Victorian female scientist series now – A Perfect Equation by Elizabeth Everett. It's decent, but I feel like with historical romances I have to sort of put aside my feelings and consider them more dispassionately in order to be fair, and it's been that way for years. I think even when I was really into them – for decades! – I read a lot that didn't exactly inspire me. But almost every historical romance I read now, even one that I think technically has a good plot, writing and characterization, feels trite to me. I notice the tropes far more than the fresh elements, I think.
Which is why I continue to enjoy thriller/suspense books, because even when they're bad, there is a readability that makes it hard for me to grade them too low. It's like the opposite of my historical romance issue – with historicals, even well written ones don't feel fresh, whereas with thrillers, even poorly written ones do. I think it all has to do with how long I've been reading them, though.
Janine: My main issue with historicals (I'm reading fewer, too) is unrealistic plotlines like dukes wooing barmaids or "ruin" portrayed as a great thing rather than a disaster. Or blatant disregard for history in the details, like in Kerrigan Byrne's (2015 but a perfect example) The Highwayman, where a heroine in 1870s London enjoys a light repast of "Pasta Pomodoro and an excellent red table wine" at an Italian restaurant while a violinist serenades her and her suitor. I know many readers and authors feel that most complaints about historical accuracy have to do with biased readers' inability to accept diversity in historicals, but I don't think that's always the case because I have that problem with just as many un-diverse books by white authors.
Jayne: Did the Byrne book also have candles stuck in empty Chianti bottles at the Italian restaurant?
Janine: LOL! I don't remember candles in Chianti bottles but that would have been hilarious.
Kaetrin: My favorite genre is still contemporary but I've enjoyed quite a few historicals this year as well – which is fairly typical for me. My PNR reading has dropped off but I've read more fantasy romance and sci-fi romance to replace it.
I think I'm just about the opposite tastewise to Layla though! People We Meet on Vacation by Emily Henry will be a top 5 audiobook for me this year and All the Feels by Olivia Dade is on my best of reading list.
Janine: In addition to The Jasmine Throne, Archangel's Light by Nalini Singh is another book that made me impressed with its author, and I've been reading Singh for fifteen years. Both books were LGBTQIA+ reads, and I feel that queer fiction is a place where a lot of freshness and creativity is flowing. Not only in romance but in other genres as well.
With regard to YA, many of the YA fantasy blurbs sound the same to me but I'm enjoying YA contemporaries more than I used to. The heyday of the "terminally ill kids fall in love" trope is finally in the rearview window, thank God. A lot of YA contemporaries are romantic and now that so many have happy endings, they're a lot more fun.
Jennie: [Adult] contemporary romances are sort of in the middle for me – I don't read that many because there's only a few authors I know I like, but when I read them, the tropes bother me less and I get some of the "readability" I get with thrillers and for some reason don't get with historical romances.
Janine: I'm enjoying contemporary romances more than I once did and diversity is a major reason. Cultural elements can add so much freshness. Helen Hoang's portrayal of Vietnamese-American families, cultural customs and foods is a great example. There's warmth there too—her affection for her culture comes through.
Jayne: I'm also enjoying diversity in contemporaries but if it's there – I want to see it and have it be a noticeable part of the story and not just a "diversity box" checked off. If authors can include diversity in historicals, I'm all for it.

Emotional tones
Janine: Sirius, I'm also less keen on angst now because of Covid (and our polarized society). I still like high stakes but I need more humor, sweetness, or thoughtfulness.
Sirius: Janine I just wanted to clarify I was never particularly keen on angst for the sake of it – pandemic or not and I cannot tell you how many m/m authors I stopped reading just because I felt that the angst was ramped to eleven for no reason at all. I don't mind characters going through heavy / tragic stuff but I need that happy ending more than ever these days and even though I am totally aware that mainstream SFF is not obligated to give me happy ending I am looking at the ending even more than usual – if main character is dead I am just not interested.
Jayne: I'm also reading fewer angsty books. They've never been favorites but this year I've wanted sweeter and kinder. I definitely shy away from books with descriptions such as "heartbreaking" in them. But I want books with realistic plots and characters so that's led to me skipping some books that are going toward the far edge in order to be "different" from all the other rom-coms out there. A lot of times, I can't even get past the blurb descriptions.
Kaetrin: I have found great joy in books where there's no third act break up. I'm loving the way the authors rely on genre expectations to help build the tension but then the characters give one another the benefit of the doubt when the big terrible thing happens or the big terrible thing doesn't quite happen at all and the story takes a fresh turn. Sometimes that's really no conflict at all and there's just the HEA. I think the latter has been working for me this year as a response to Covid but even then it's a little hit and miss if there's not much by way of tension in the story.
I've still been reading some non fiction in between romance books here and there but in my romance while I want realism I'm also happy for it to be aspirational.

Tropes
Jayne: Like Layla, I'm getting tired of the lazy reliance on tropes vs authors actually doing the work of building their characters or plots. One that I've been actively avoiding is "enemies to lovers." There's a balance between The Reason being believable instead of ridiculous or overdone and too often this balance is missed. I also got burned out on the use of the MCs pranking each other and as a result acting more like mid-teens vs adult business people.
Kaetrin: Like Jayne I'm not generally a fan of enemies to lovers. I dislike when characters are mean to one another but I don't mind rivals to lovers.
Janine: I don't necessarily mind enemies to lovers, depending on context, but whereas a couple of decades ago I might have tolerated a romance between a Democrat and a Republican, when I saw the blurb for Devon Daniels' Meet You in the Middle, a 2021 contemporary about a couple who work for senators from the two opposing parties, I noped out at the speed of light.
I've also–undoubtedly because of #metoo and related scandals–become leery of heroes who take liberties. Earlier this year I tried to revisit an old Emma Darcy HP, The Wedding. There's a scene early on where the hero assists the heroine, his secretary (who at this point in the story has no idea he's into her and hasn't given a thought to a relationship with him), onto a helicopter by unexpectedly lifting her into it. Darcy made it a hot moment, and when I first read it in 1992 I thought it was sexy. This time it took me aback.
Kaetrin: This year I have realised my favourite trope is grumpy/sunshine – and if the grump is a cinnamon roll in disguise I'm even happier.
What about you, readers? Did you read more or less in 2021? Which authors did you discover or drop? What genres, tones and tropes were you in the mood for (or not)? And how did real-life events and trends affect your reading?