How to read and preserve your ePub library
The news for the last couple of weeks has been one of frustration and  anger for epub readers as digital rights management continues to thwart readers access to their legitimately purchased ebooks. Adobe announced that it would introduce a "hardened" DRM that most people believe will include some kind of "always on" component.  Initially Adobe planned to move forward with the implementation of its new DRM in July. This DRM was not backwards compatible and some readers reported losing access to older DRM'ed books with the new Adobe Digital Editions upgrade. Sony has announced it is vacating the US and Canadian market and transferring readers' libraries from Sony to Kobo by March 20, 2014 at 6 p.m. (EST).
When the transfer happens Sony does caution that "highlights, bookmarks and annotations you made in your Reader Store eBooks will not be available after you transfer your library to Kobo" and "in a few rare cases, ebooks purchased at Reader Store may not be available at Kobo for re-download. In these situations, it is recommended that you download a copy of these titles from Reader Store before April 30, 2014."
I want to be clear before I go on that the only people who are adversely affected by this issue are individuals who have paid money for these books.  This post is for them. To preserve access to your ePub library, particularly from Sony, you need to take the following steps.
1) Download and install Calibre. Calibre is a free ebook cataloguing system. I highly recommend its use to ANY digital reader.
2) Google Apprentice Alf.  Apprentice Alf keeps a collection of DRM related plugins that work with Calibre.
3) Install the plugins.
Step 1: Open Preferences

Preferences icon is found in the upper right hand corner of the main navigation bar. You can also access preferences by using CTRL P (PC) or CMD P (Mac)
Step 2: Open Plugins.
Once the Preferences screen is open scroll to the bottom and click on Plugins: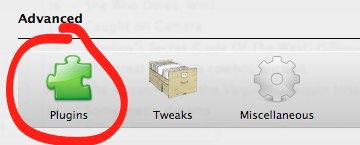 Step 3:   Browse for Plugin.
Click on the little blue icon on the bottom right.
This should launch a dialog box where you can navigate to find your plugin. Highlight the plugin you want to add.   Click the "open" button and then the dialog box will close.
If you are preserving your ePub library, there are no other actions you have to take at this time. In other words, there are no customizations you need to do the plugins you have just added. Simply click the green "APPLY" arrow in the upper left corner and then restart Calibre.
4) Download and install Reader software. It should open in the "My Library" tab. Click on the arrow next to the dropdown box and select "Purchased from local Reader Store."
You will be asked to sign in to your Reader Store account. Once your Reader credentials are accepted, another popup screen appears asking for your Adobe ID (use the same ID that you used for Adobe Digital Editions. If you don't have one, then go ahead and  get a new one).
(Note: If you don't remember your Adobe ID then open Adobe Digital Editions and  go to the HELP menu and select "Authorization Information". A screen should popup and give you the email address associated with your Adobe ID. Often the email address is your Adobe ID.)
I fought with the Adobe ID screen several times knowing I entered the password correctly. I don't know if the server was done or what but I had to abandon the process.
5) Once Sony has allowed you to access your purchases, you should have a screen like this. Double click on the covers to download. If Sony says your books have been downloaded by another user, then you'll need to make sure you've entered your Adobe ID credentials correctly.
Your ebooks will be saved in a folder on your harddrive called "My Books/Reader." This is usually found in the My Documents (PC) or Documents (MAC) folder.
If you have problems authenticating your Adobe ID (which I did) you can go directly online and download the books there.
What downloads is a license, not the book. It's called an ACSM file (and will be unhelpfully named "URLLINK.acsm") and basically calls back to the server holding the books and says, this computer is okay to deliver the book to. Then the computer gremlins push the book down the internet line into the folder of My Books/Reader. UNLESS! You have Adobe Digital Editions as your primary ebook software, then it will download into My Documents (PC) or Documents (MAC)/Digital Editions.
6) Once you have downloaded the ebooks it is now time to drag and drop. For ease of use have Calibre open on one side of your screen and your folder of ebooks open. Simply drag the ebooks onto the Calibre window. Your books are backed up, preserved and able to be read on nearly any device.
That's it. I know it seems like a lot but it's really not. To make life easier for you, you can learn how to use automating scripts so that when you download an ebook, it automatically gets imported into Calibre. Check out our posts for Macs and PCs.
I also recommend you check out our posts on backing up your digital library.