GUEST REVIEW: OW- To Have and To Hold by Patricia Gaffney
Wow.  Okay.  So, this book sort of ripped out my heart, threw it around a bit, tore it to shreds and then tossed the wreckage to the small purple flowers.  I should probably warn you straight off that this review/article/column/discussion/thingy will be low on lulz and contains absolutely no pictures of pandas, sad or otherwise.  I'm sorry about that but To Have and To Hold is srs business.  It is problematic and brilliant and I still don't know entirely what to think about it.
NB: This review from AJH is the third in his series of "I'm getting to know the romance genre." His introduction is here. You can buy the book with these links. Intermix, the Berkley/NAL digital first publishing arm, will be releasing the digital title this summer. ( A | BN )
So the plot: Rachel Wade has just been released from a ten year prison sentence for the murder of her husband.  Unable to find work because of her past, she eventually finds herself taken up for vagrancy in the village of Wyckerly. She is brought before the magistrate, the new viscount, a world-weary rake called Sebastian Verlaine (and our hero, ladies and gentlemen).  He is sufficiently intrigued and titillated to offer her a position as his housekeeper.  And by housekeeper I, of course, mean non-consenting mistress (who keeps house on the side).  As Rachel settles into her new life, Sebastian avails himself, err, of her and uses her to entertain his vile London friends.  Eventually he realises that he is a bad person and is sorry, so sets out to be a better one, winning Rachel's heart in the process.  Mean people, as ever, attempt to cause trouble, the true killer of Rachel's husband is finally revealed and Rachel and Sebastian live happily ever after.
Oh dear me.  What an absolute trainwreck.  Everything about this book should be beyond objectionable but it is testament, I think, to the sheer dazzling skill of the writing that it is not only bearable but very close to beautiful.  This probably makes me the worst human being in the world but I found the first half of the book significantly stronger than the second.  The portrayal of Rachel's suffering and Sebastian's cruelty is just so goddamn deft.  I don't know how else to describe it.  They both have real depth and sophistication and, whether you like what what's going on or not (you won't, by the way), they're both so profoundly understandable that sympathy for them flows naturally. Even for Sebastian. Even though he really shouldn't deserve it.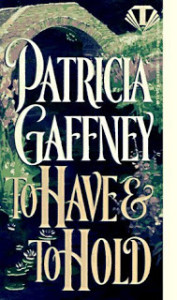 The second half of the book is an equally detailed exploration of them being nice to each other and falling in love. It's lovely and, after the anguish of the first half, very much needed but it's also noticeably less nuanced.  I felt a bit perverse for not being more engaged with it, since I also recognise how seriously it was needed and I appreciate how much effort goes into repairing (or, at least, attempting to repair) the preceding damage.  Reading this book is, frankly, a minor exercise in personal sadomasochism: first the whip, then the balm.  But most of the tension after the midpoint comes from slightly lacklustre external sources.  It is consequently far less gripping than the initial power struggle and felt, to me, just a little bit artificial after the devastating emotional authenticity of everything that goes before it.  Also there's a high degree of what I am coming to think of as Romantic Faffing About – neither of the lovers wants to be the first one to say 'I love you' (oh come on, seriously?) and this leads to a couple of stupid, easily avoidable misunderstandings, including Rachel nearly getting herself sent back to prison.  Jessica Trent would not stand for this nonsense.  And can I have that on a badge or a bumper sticker please?
While we're on the subject of potentially problematic reactions, I was much more drawn to Rachel in the first half of the book than the second.  Since I felt the same way about Heather, I'm starting to worry I'm some sort of psychopath who enjoys seeing women in distress. But Rachel is utterly mesmerising early on, strong and shattered at the same time, with an unflinching core of integrity and a heartbreaking sensitivity to beauty.  Her journey back towards selfhood is so well-observed and exquisitely portrayed that I was with her all the way, celebrating every triumph, wanting to tear down every setback and practically on the verge of weeping for her lost innocence.  When she's brought before the Magistrate in the book's opening scene, Sebastian casually asks what she was before she went to prison:
She hid her confusion by keeping her eyes on his knees.  "I was … a girl." (p. 25)
That just … broke me.  It's barely four words, but it expresses with devastating simplicity the inconceivable ruination of Rachel's life.  All her hope and all her potential reduced to nothing as she was cast from the world before she really had a chance to be a part of it. Ye Gods, it hurts just thinking about it.  And, don't get me wrong, I was happy for her happiness, but the final third of the book seems to be mainly preoccupied with whether she can come or not.  And, yes, I can see why that would be important to her, of course I can, but there was a part of me that uncharitably wondered if it was less about her than about Sebastian's vanity.  His 'make Rachel feel better' goals are very explicitly make her come and make her laugh.  And I'm sure that's very nice of him but shouldn't he maybe have discussed it with, well, with Rachel?
Responses to sexual abuse are various and complicated, and living with it is an intensely personal matter.  A Rachel who can be brought to orgasm by some dude is not more whole or less abused than a Rachel who can't.  Also, I know we're in romancelandia here, where sex and love are deeply interconnected, but sex is something you do, it's not something you win at. Nor, for that matter, is sex necessary to be a complete person living a complete life (lots of people are really into it, but that's not the same thing).  To put it another way, I felt that Rachel began the book as a person.  A damaged, terrified, courageous, compassionate, complicated person.  But she ended the book as a romance heroine, complete with lovely hair, orgasms on tap and a goofy dog.  And perhaps that was meant to be her triumph but she was already a heroine to me, and I felt I lost her a little towards the end.
Sebastian is, if anything, even more difficult.  Unlike the other heroes I've encountered, he's not a dickhead, bellend, pillock or wankbucket.  Or any of the other charming terms I have previously deployed.  Frankly, he's on a completely different scale of moral repugnance.  He's a rake in the truest sense of the word, not just somebody who shags around a lot (like Dain, for example). He is driven solely by selfishness and self-indulgence, sex is about power, not about passion, and pleasure is gradually losing all meaning for him.  This sort of rakishness makes for an interesting hero, I think, not because it's an even remotely admirable or attractive quality but because it's a kind of tragedy.  Though the rake ruins others, he first and foremost ruins himself.  It's a kind of Faustian bargain: the harder one lives, the less life satisfies, the more pleasure one seeks, the less one finds.  Despair lies always at the heart of hedonism, loneliness just beyond excess.
I also know he's an adult man who chose his own life and there's only so much sympathy you deserve for deciding to not give a damn about anyone.  Even if your parents were mean.  But, for me, there's something mythically archetypical about rakehood (history is scattered with rakes after all, being splendid and awful and then self-destructing) that transcends the literalities of behaviour and Sebastian, damn him, is shockingly likeable.  If I was feeling glib, and with apologies if this sounds like I am drawing a comparison between two acts that should not be equated ever, I might suggest he non-consensually seduces the reader as much as he does Rachel.
But, truthfully, I found him infinitely more bearable than any hero I've met so far.  Perhaps it's just because being a petty little dickhead is a deeply unattractive quality whereas being morally repugnant is weirdly hot and glamorous, at least up to a point. Or perhaps it's something more complicated.  I've been pondering this for a while and my working theory is that it has to do with reading against the grain of a text – in an unintended, rather than deconstructionist way.  Whereas there can be something quite compelling about fictional characters who are damaged, angry, intense, morally dubious or faintly frightening, I can't readily imagine many authors setting out to deliberately write someone who's just a bit of a knob.  We meet enough of those in our real lives, amirite?
So when a hero acts in a manner that comes across as knobish, it damages the compact between writer and reader.  Obviously reading is always an act of interpretation but when your interpretation clearly runs contrary to the narrative, you're going to come away feeling a bit cheated.  I don't mean to draw generalised conclusions about a genre I'm still not very familiar with but it seems to me that a romance, by its nature, only works if you buy into the notion that these two characters are worthy of happiness and worthy of each other.  I'm sure Ms Woodiwiss wasn't trying to write a book about the unhealthy relationship of a deranged, emotionally inarticulate rapist and a girl with no personality and no spine, but that's basically what I got in my party bag.   However, even if your interpretation of a character is deeply negative, as long as it's consciously supported by the narrative, you're still reading with the text instead of against it.  And, although you might feel uncomfortable, you don't feel emotionally unsatisfied, jarred out of the story or distracted with worry that the author might be writing with the wrong end of their body.
And that's the thing.  With one notable exception (I'll get onto this later), there's nothing bad you can think about Sebastian that he hasn't already thought about himself.
But he'd seen a change coming in himself for a while now.  Out of boredom and cynicism, he was starting to become nasty.  He didn't approve of it but in some ways he saw it as inevitable. (p.60)
His positive traits (his wit, his intelligence, his self-awareness, his perceptiveness) are extremely attractive.  Again, he's the first apparently charming hero who I've actually felt charmed by.  He's supposed to be charismatic and he genuinely is.  If he was a stranger in a bar, you'd want his attention.  If he gave it, you'd be his.  I'm not quite sure how to respond to this other than to say: well played, Ms Gaffney, well played.
Like Rachel, Sebastian's complexities are depicted with an unerring, unflinching eye for detail.  And, in his case, a certain, terrible honesty.  His internal monologues are like sloshing about in the oily, unspeakable depths of your own soul and watching all the loathsome monsters come out to play.  It's equal parts comforting and horrifying.  To return again to that first scene in the court room, which is an incredible piece of writing beginning to end, Sebastian has been watching Rachel with curiosity, much as the reader has.  The melodrama of her life (murder! imprisonment! abuse!) contrasts so strongly with the frozen, subdued reality of her person that it's hard not to be drawn into prurient speculation.  It's hard, frankly, not to find the whole thing inappropriately erotic.  So you can imagine my shock and discomfort when Sebastian's thoughts mirrored my own almost exactly and in the worst possible way:
Against all reason, she interested him sexually.  What was it about a woman – a certain kind of woman – standing at the mercy of men – righteous, civic-minded men, with the moral force of public outrage on their side – that could sometimes be secretly, shamefacedly titillating? (p. 23)
I think this encapsulates the very heart of Sebastian's effectiveness as a character.  Watching other heroes blunder around, behaving in bizarre and outlandish ways, it's impossible to imagine yourself ever doing, or thinking, something like that.  But Sebastian articulates and, to his discredit, often acts upon the sort of thoughts and impulses we all must surely have (at least, I hope we do or I'm a monster).  For example, when he brings Rachel home and she naturally assumes he's going to have his way with her, his internal monologue goes like this:
He hadn't planned to do anything with her tonight, but her blasted fatalism was insulting.  She seemed to have come to an extremely cynical understanding of his intentions.  Come to it, in fact, even before he had.  Fine; he would try not to disappoint her. (37)
This is so very vile and yet so very human. I don't like to think of the number of times I've taken a savage pleasure in living down to someone's expectations (though, I would like to stress, not in this particular context).  Also I love the frankly fucked up complexity of it: he fully intends to rape her, he pretty much sees it as his right to do so, but he's irritated by the crudity of his own transparency. There's a lot of this sort of thing in THATH.  Sebastian is mercilessly candid about his own selfishness and cruelty.  In some twisted way, you kind of have to respect that. And I did.
Since we're on the topic of selfishness and cruelty, now seems as good a time as any to think about what I presume must be the most controversial aspect of the book: Sebastian's violation of Rachel.  I can honestly say, this shocked the hell out of me.  I was kind of braced for it because Sebastian is pretty clear about what he's planning, but I was also secretly hoping he'd surrender to an impulse of decency and, err, not.  No such luck.  And it goes on for pages. And pages.  And pages.  And just when I thought it was finished, he took her off to his bedroom and did it again. (Brandon, your legacy lives on, I hope you're proud, Sir).  I think only the fact I kept expecting it to end at any moment kept me going through it.  Like everything else in this novel, it was written with tremendous skill and depth.  But it was horrible.  I know it was meant to be, but that doesn't help.
I can also entirely understand why this book could be a deal-breaker for anyone.  I know rape-by-hero is relatively common in romance – I've seen it already in F&F – but weirdly I think the better the book, the harder it is to take.  I mean, yes, on principle one objects to Brandon having non-consensual sex with Heather but they're both so awful and she's so basically unbothered by it that (in the framework of that particular novel) it hardly seems to matter.  He rapes her a few times, she's upset but gets over it, he doesn't do it again, it's fiiiiine.  It's kind of like reading de Sade – inexpressible things happen to Justine but, as much as she weeps, bleeds and protests, she's not actually affected by any of them so they never acquire any reality or impact.
But you simply can't shrug off what Sebastian does to Rachel.  It's so beyond the pale, there is no pale.  The pale, ladies and gentleman, has left the building and is running for its life.  So this leaves the reader with a problem: is it ever okay to end up marrying your rapist?  Well, no.  No it isn't.  The idea of it is so profoundly wrong that it's not even worth addressing.  But, this is fiction.  And although fiction is not hermetically sealed from reality, it works in different ways, on different levels. Terrible things acquire different resonances.  Mental health, for example, serious, complicated issue affecting a lot of people and deserving to be treated with respect and sensitivity.  On the other hand: Ophelia – COOL.  Mrs Rochester – COOL.  War, to take another example, a terrible evil that brings untold destruction to incalculable numbers of people.  On the other hand: Sharpe – COOL.  Game of Thrones – COOL.  Slavery, utterly and unspeakably immoral.  But: Gladiators – COOL.  So, although literary devices should be not be entirely isolated from their real life counterparts, it is not always necessary to directly equate them.  But, again, this very much comes down to personal choice and personal reaction.
I think – and, again, let me re-iterate this is entirely personal – I am okay with the basic concept of Rachel ending up with Sebastian.  I think he treats her unforgivably but on a figurative and metaphorical level I can just about get my head around the idea that, in a story about love, the person who is capable of destroying you can also be the person capable of saving you.  I don't entirely like salvation narratives (I'm from the Alanis Morisette School of Romance: Not the Doctor) but love is a complicated business.  And the fact of the matter is that, when you do really love someone, you essentially choose to, err, put all your eggs in the same basket.  Your source of deepest joy and your source of deepest pain become one and the same.  Ideally, the adored object should not be raping you (just sayin) but on this literary/figurative/metaphorical/wibbly level I find THATH genuinely effective and moving.
This is completely not my bag, so I'll just point in the direction of Janet's articles on these subjects, but I'm also aware that there can be strength and catharsis in confronting terrible things.   And I can see that integrating an act of disempowerment, dehumanisation and cruelty into a romantic framework could be exceptionally powerful.  I'm not making any judgements on that.  But, truthfully, one reader to another, I was pretty uncomfortable about the way the rape was handled in aftermath. And, again, we're very much in the space of personal responses and interpretations here and I could be just plain wrong.  Once Sebastian's finished physically violating Rachel, he basically flings her to his grotesque London friends for their amusement and this is what catalyses his self-redemption arc.  Both acts constitute absolute abuses of her person but it bewilders me that he 'fesses up to one but not the other.  I can sort of see why he doesn't want to have to start thinking of himself as a guy who raped a helpless woman, especially when he's trying to be a better person, but hypocrisy is not one of Sebastian's failings.
One of the things I found … I can't believe I'm going to say this … interesting about the Terrible Rape Scene of Awful was how much it seemed to be a clash of tropes.  Sebastian very much sees himself as a seducer in this scene.  From his perspective, the problem is not that Rachel doesn't want to have sex with him, it's that she doesn't want to admit she wants to have sex with him.  Therefore, he believes, that if he gives good sex it will be seduction not rape, and it'll all be fine.  This is, of course, absolute nonsense. I genuinely thought the book was revealing the hollowness of these misguided notions.  Because, of course, he fails to make her enjoy the experience.  Because he is literally raping her.
He began to curse before it was over, and she didn't know or care if he was swearing at herself or himself […] She wriggled out from under his wet, spent, panting body and rolled away from him as far as she could go." (p. 138)
Unfortunately, as the book continued, I couldn't shake the feeling that the text had been on Sebastian's side all along.
I'm afraid I am horrified.
Rachel, thinking about it afterwards, specifically describes the experience as not-exactly seduction, not-exactly rape.  Look, it's really really really times a million not my place to tell imaginary people how they should react to their imaginary sexual assault. But I kind of feel like you can't have a semi or mini rape. A rapette, if you will.  And, obviously, we're dealing with a fictional realm here, there's only the text, and second-guessing characters' states of mind is completely pointless, but I felt like everyone was treating it like an ambiguous situation when it wasn't.  It was fairly simple.  If you have sex with someone who does not want to have sex with you, that is sexual abuse.  It doesn't matter if you thought they were a prostitute.  It doesn't matter if they were wearing a see-through gown.  It doesn't matter if you pay them a wage. It doesn't matter if you treat them gently while you're doing it.  It doesn't matter if they come.  It doesn't matter if their internal monologue is ambivalent. It is still rape.
From Rachel's perspective, we learn that that amidst the hurt and anger there was "a wrenching bottomless dissatisfaction" and she confesses that she "wants it too" when he tries to force her to come. And, yes, the book tells us quite explicitly that Rachel's reason for asking Sebastian to stop raping her is "because I might like it". But none of that changes the fact that she said no (several times) and he carried on regardless.  It doesn't matter why Rachel doesn't want to have sex with Sebastian.  All that matters is that she says she doesn't.
This should be taught at Penis School, okay? Along with how to enter in one smooth thrust.
Again, perhaps I would have found this easier to deal with if it had been addressed at any point after.  I know you can't exactly say "ooops, sorry I raped you" but I think some acknowledgement, or something, anything, would have helped me to slide into the happy bit of the book without fretting myself silly.  I also felt the scene with Sebastian was supposed to be contextualised against Rachel's experiences with her previous husband – as if there's some kind of comparative spectrum of sexual abuse with "only a little bit raped" at one end and "totally raped" at the other.  To be honest, for me, the whole backstory dithered on the borderline of 'just a step too far.' I mean, let's take our victories where we can, at least her uber-abusive, incest-practicing, kinky, evil husband wasn't fat or queer, so there's that. But there are a bunch of ways to be abusive without having to stoop to a riding crop with a phallus on the end (I don't know, that just sounds kind of unbalanced and hard to wield to me). I mean, this is History, marriage was basically legalised rape anyway.  So having Rachel horrifically sexually abused in the past as well as the present, alongside her ten years in the clink for a murder she didn't commit, felt so unnecessary as to border on authorial malice.  My suspicion was the purpose of the whole business was to cast Sebastian – who only rapes Rachel is a nice way – in the best possible light.
Incidentally, Sebastian does make a half-hearted attempt to remind the reader that being kinky does not automatically constitute a moral ill by observing: "the key … was consent, and she had never consented to Randolph's cruelties." (p. 218) Which I think is a bit rich coming from Sir Rapesalot.  It doesn't help that Rachel muses immediately afterwards: "She'd never consented to Sebastian's softer ravishment either, and yet she'd taken a secret, incipient pleasure in it."  (p. 218) Can we go back to that bit about the key being consent, please, because I don't think you were listening, Rachel my love.  Sebastian even at one point cheerfully tells her that being "sexually inhibited isn't a capital offence" (p. 270) and I was like dude, she's not sexually inhibited, she's been raped several times by two men, that's a different problem.  Maybe I'm over-reacting here or I've completed missed the point but by this stage it seemed to me that the text had largely reinforced the idea that the problem with Sebastian and Rachel's first sexual encounter was that Rachel didn't derive any pleasure from it, mainly because of previous sexual abuse at the hands of her husband coupled with general mistrust of Sebastian.  Whereas I very strongly believed the problem was that Sebastian was having sex with Rachel without her consent.  But, anyway, he buys her a puppy, gives her a bath and fixes her orgasm by symbolically tying her up with some decapitated lilies, so it's all good.
I know this probably sounds horrifically negative and like I hated the book.  I didn't.  I really really didn't.  In many ways THATH is wonderful.  Hard to read, but wonderful.  I loved Rachel, I loved Sebastian, I loved how intricate and complicated they both were.  I loved being able to watch them change and, in their different ways, blossom. For an incredibly dark story, it's got a lot of wit and charm, some genuinely beautiful moments and some deeply tender ones.  Of all the books I've read so far, it's the one with the strongest sense of time and place.  Wyckerley doesn't just feel like a prettily painted backdrop.  You get a true sense of it being a community, full of lives.  I really liked all the secondary characters, particularly the oh-so-sexy priest and his vivacious wife, and they genuinely felt like they contributed to the story in a meaningful way rather than simply drifting in and out of it to show that other people exist in this reality.  Even the country accents seemed to have been written with a sensitive and sympathetic ear.  I kind of even appreciated the sheer Dickensian brass balls of calling Sebastian's family estate Steyne Court and his best mate Claude Sully. Oh, I see what you did there.
There is much to love and admire about this book.
But, damn, it's so difficult.
And that, oh my dear friends, is about the best conclusion I can manage.
Everything I learned about life & love from reading To Have & To Hold: this shit is complicated yo, I need a hug.